Join the Coalition!
Affiliate Members: Your Support is Crucial
Affiliate Members are members of the community – businesses and individuals – who share in the Coalition's vision for the future of the Highway 169 corridor. The addition of your voice will send a strong message in support of improvements to the Highway 169 Corridor.
Suggested contribution levels for Affiliate Members are as follows: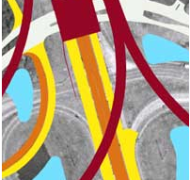 Business/Organizational Level
Individual Level
Please help build our message about the importance of these interchange improvements by joining the Coalition as an Affiliate Member.